Special Thanksgiving retreat with Sushree Siddeshvari Devi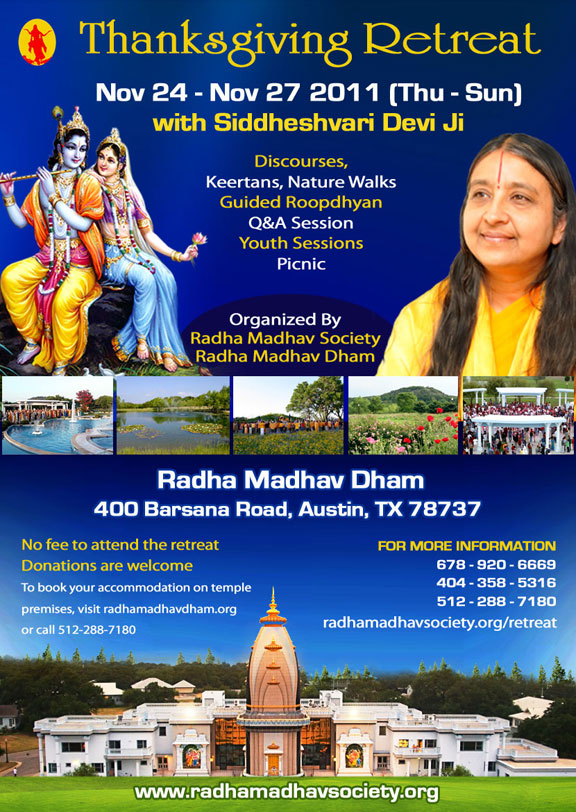 We invite you to join us for our Thanksgiving Retreat at Radha Madhav Dham in Austin, Texas from Nov. 24th till 27th, under the guidance of Sushree Siddheshvari Devi, a
pracharak
and senior disciple of Jagadguru Shree Kripaluji Maharaj. Enhance your knowledge of scriptures and improve your devotion to God through interesting and thought-provoking talks, Q&A sessions, guided
roop dhyan
,
nagar sankeertan
and beautiful
bhajans
, all in the serene and devotional atmosphere of Radha Madhav Dham.
There is no registration fee to attend this retreat but you must register yourself. Our retreats are an offering of love to you and we rely on kind donations from participating devotees to continue offering them. All donations made to Radha Madhav Society are tax exempt. Please
click here
for further information and to register online.