JKP Radha Madhav Dham under the supervision of a new board of managing members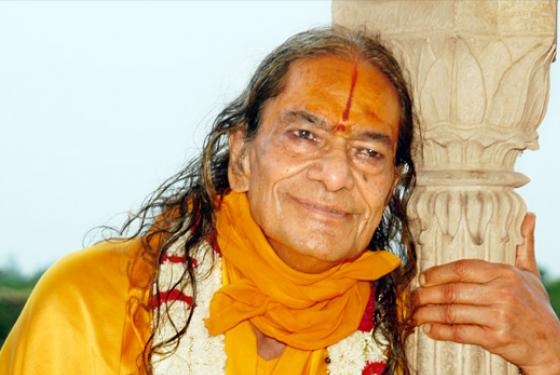 AUSTIN, TX--(Marketwire - Apr 28, 2011) - A new Board of Managing Members will now lead JKP Radha Madhav Dham in order to strengthen the organization's governance and propel its future growth.
Deriving its lineage from the great spiritual tradition of India and deeply rooted in the teachings of Hindu scriptures, Radha Madhav Dham, located in Austin, Texas, is a strong, vibrant, permanent community that has served the spiritual needs of thousands of seekers since the early 1990s.
"The new governing body," noted Board President, Raj Goel, "was installed to re-invigorate the organization's educational and charitable mission, and to further its spiritual aim -- inspiring selfless devotion to God, in the form of Radha and Krishna, as described in the major ancient Hindu scriptures, such as the Vedas and the Bhagvad Gita."
"
We warmly invite people everywhere to come and visit Radha Madhav Dham and experience the exceptional spiritual atmosphere of this beautiful 200 acre property
"
added Mr. Goel.
Radha Madhav Dham, situated on over 200 acres in southwest Austin's famous Hill Country, has hosted over 50,000 visitors annually from both Indian and Western communities. The visitors benefit from the organization's devotional teachings, youth programs and religious celebrations. In addition, the Ancient Yoga Center, located on the property, provides an opportunity for any
yoga
or meditation group to hold their own programs in the spiritually serene atmosphere of Radha Madhav Dham.
"
Our
ashram
represents the devotional environment that prevailed in the
ashrams
of the historic Saints of Vrindavan, India, about 500 years ago. It is like nothing else in the world
"
said Mr. Goel.
JKP
Radha Madhav Dham
(
www.RadhaMadhavDham.org
) is a 501 (C) (3) non-profit, religious, educational and charitable organization affiliated with Jagadguru Kripalu Parishat, a prominent religious and charitable non-profit, in India.
More Details about JKP Radha Madhav Dham:
In 1990, after a nationwide search, Austin was selected as the home for Radha Madhav Dham, the U.S. center of Jagadguru Kripalu Parishat a 200-acre property was found in the Texas Hill Country. Bearing a striking resemblance to the holy district of Braj, India, the seasonal wildflower fields, naturally occurring Pecan groves, mature oak trees and a scenic stream made this property the perfect setting for the creation of
Radha Madhav Dham
.
Radha Madhav Dham represents the manifested Grace of Jagadguru Shree Kripaluji Maharaj, who Graced Radha Madhav Dham with two extended visits in 2005 and 2007.
Since 1995
Radha Madhav Dham
, the US
ashram
of Jagadguru Shree Kripaluji Maharaj, has been a place of pilgrimage for Hindus living in the Western Hemisphere. Some of the most important holy places of Braj, are represented throughout the 200-acre
ashram
.
All the main Hindu festivals are celebrated in Radha Madhav Dham with enthusiasm and devotion. Guests often remark that they have never experienced more joyous and spiritually meaningful celebrations anywhere else in the world. In addition, special lecture series, holiday weekend programs, daily
satsang
, special devotional programs, and educational camps are held year round, making Radha Madhav Dham an important resource for Hindu culture, history and religion.
The
ashram
at
Radha Madhav Dham
accommodates up to 250 guests, allowing families to stay for extended visits in the devotionally rich atmosphere but thousands come to take part in joyous celebrations such as Holi, Janmashtmi and Divali.