Related:
Jagadguru Kripaluji Maharaj's joyous arrival in Rajasthan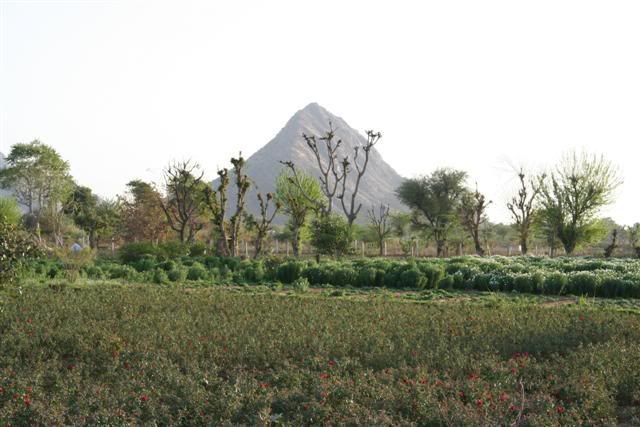 Ajmer, where Shree Maharajji is currently staying
It's a pleasingly warm, dry morning in the beautiful city of
Ajmer
, which is nestled within the rocky plateau of Rajasthan, Central India. With the backdrop of scenic, arid hills on all sides, followers of Jagadguru Kripaluji Maharaj are enjoying beautiful chanting at the ashram of Jagadguru Kripaluji Maharaj.
At the ashram of Jagadguru Kripaluji Maharaj, followers are trying to imbibe the teachings of their spiritual master in their lives, and are chanting the Divine names, leelas and virtues of Radha Krishn with deep and emotional contemplation. Ajmer is as much an oasis of demography as it is an actual oasis: followers of all religions have co-existed peacefully for centuries.
Radha Govind Dham, the temple of Jagadguru
Kripaluji Maharaj
, is a sanctuary of spiritual upliftment where followers of all backgrounds come together in the spirit of selfless devotion to God.
It is an attractive building with a spacious satsang hall, across from which is a comfortable residential building called Radhey Kunj, and a huge tented dining area where devotees of Jagadguru Kripaluji Maharaj lovingly serve food to guests.